Hello. I have some new bug descriptions


1. Ubuntu
When you choose to play not with arrows, but with keys like A-W-D, you should change it in game options. With english keyboard layout it's ok, but when russian language is enabled you'll see this screen:


Cyrillic_tse - strange symbol. I think it should be still look like W, even if you type in russian, isn't it? Also all other symbols are "Cyrillic_tse" too, despite i set another keys for left and right.
But it was not the worst bug in ubuntu version! About the main problem i'll tell now.
So, you changed in options play-keys. They are A-W-D now. You can play when keyboard has english layout, but when russian - player simply don't move, until you change language!
And, one more bug in ubuntu, F12 (make screenshot) doesn't work, instead of it game closes.
2. Windows
Here we don't have such big problems like in ubuntu. Only one i found: when you set new keys with russian language keyboard layout, there is no symbol like A, W, D or even "Cyrillic_tse". Just blank space (in blubSpace it's the same).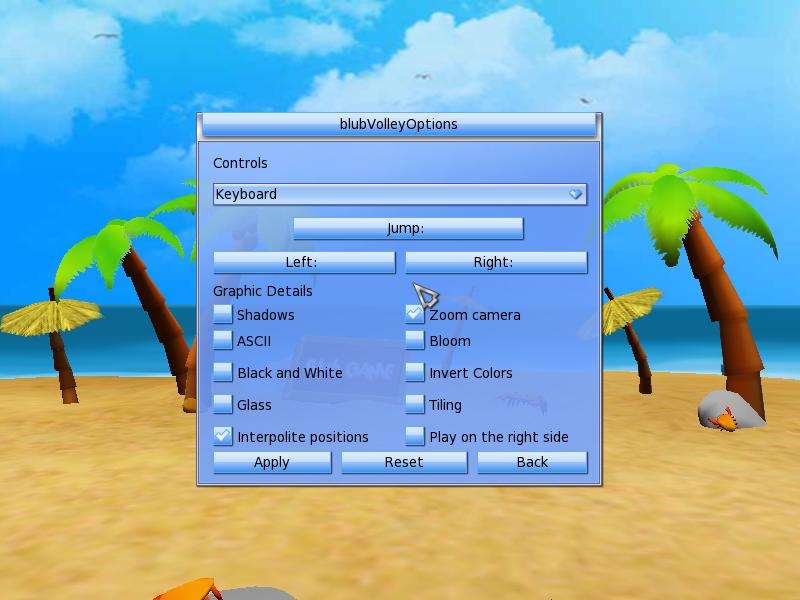 But playing is possible on both english and russian keyboards.
That's all for now. I hope in 1.2 you can fix this bugs